Simplicity 9323 Women's Plus Uncut-FF Cover-up Top Sewing Pattern sz:XS-XL 6-24 ©2021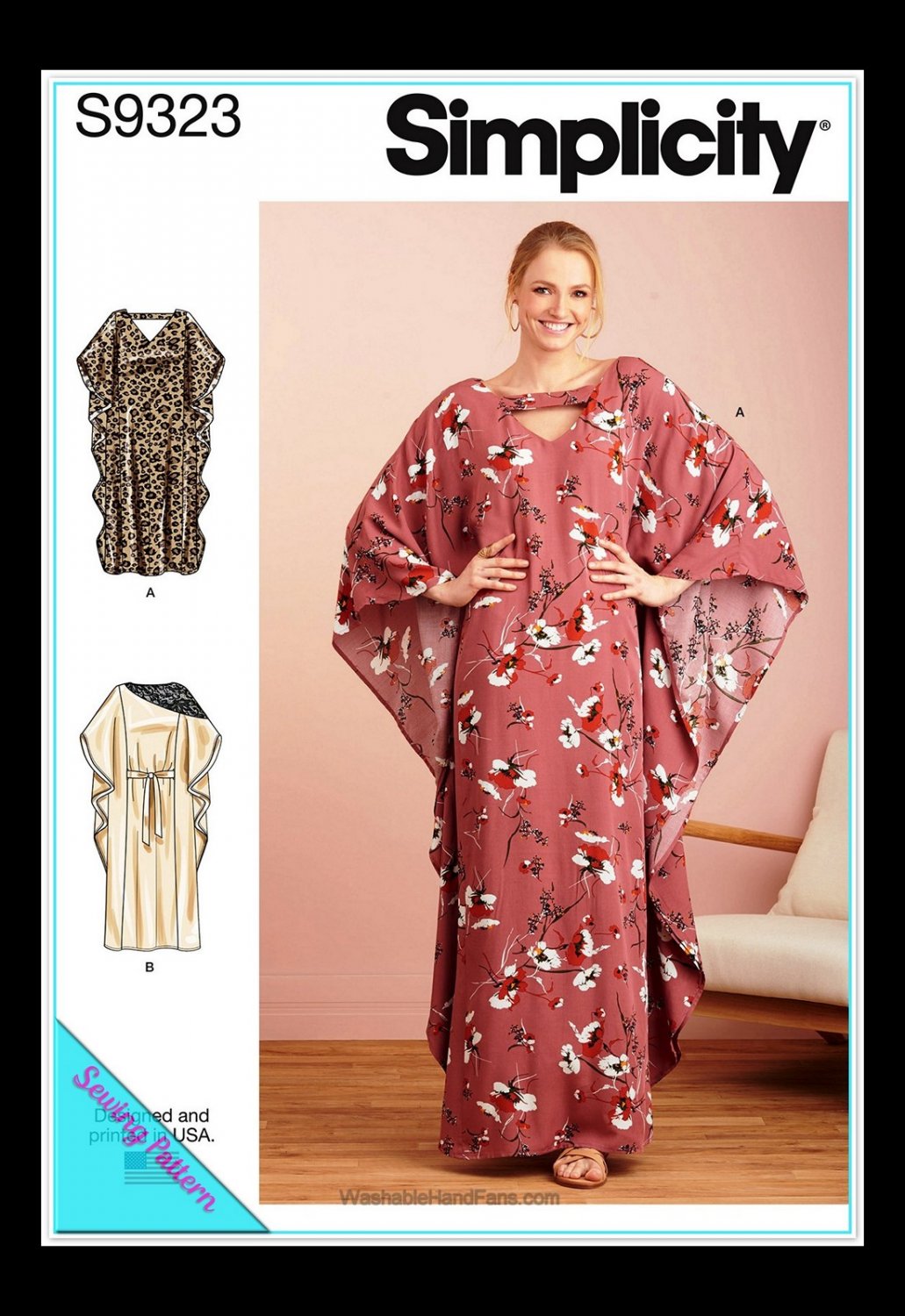 Only 1 available
Details
Shipping: US-Mainland: free (more destinations)
Condition: Brand new
Returns: does not accept (more)
**************** PLEASE READ CAREFULLY!******************
This is an UNcut, factory folded SEWING PATTERN, you are NOT getting a completed garment. My patterns are old new stock and they will have envelope wear and sometimes tears and markings but, they are uncut and factory folded.
►►►►You are getting the size in the title even if it does not match the image.◄◄◄◄

♦Shipping can be combined when you let me know it is needed.
♦Shipping is due in 3 days...Please, let me know if you need more time to pay for shipping.
♦Shipping is through eCrater. If you have a problem with the shipping price - there is no need to comment, do not ask to change it, and certainly do NOT buy it.
♦Please, let me know you have multiple purchases or you are watching on other items even if all items are free shipping so I can save on shipping.
♦Pay for shipping via, Cash App, Venmo, Paypal or I can send an invoice (from BGC, LLC.) to allow a secure credit/debit card payment.
♦Shipped via USPS with tracking and usually the day after you pay if Post Office is open.
►►I DO NOT ADD the weight of free shipping items to paid shipped items.
►►I ship to only the address provided by eCraterPaypal.
♦Smoke-Free home with a dog.
♦Be aware that items with FREE SHIPPING may be shipped several days after the end of the listing if I have several listings ending in consecutive days.

If the eCRATER Logo is in the upper left corner of the page, be sure to click "View Store" on the right side of the page. To get the available discounts, if any.

♥♥♥You can Check out my feedback as a seller on eBay. https://www.ebay.com/fdbk/feedback_profile/zenaso
More patterns --> https://www.ebid.net/us/stores/ByGone-Crafts




MultiPurch25 for 25% of $12 or more.